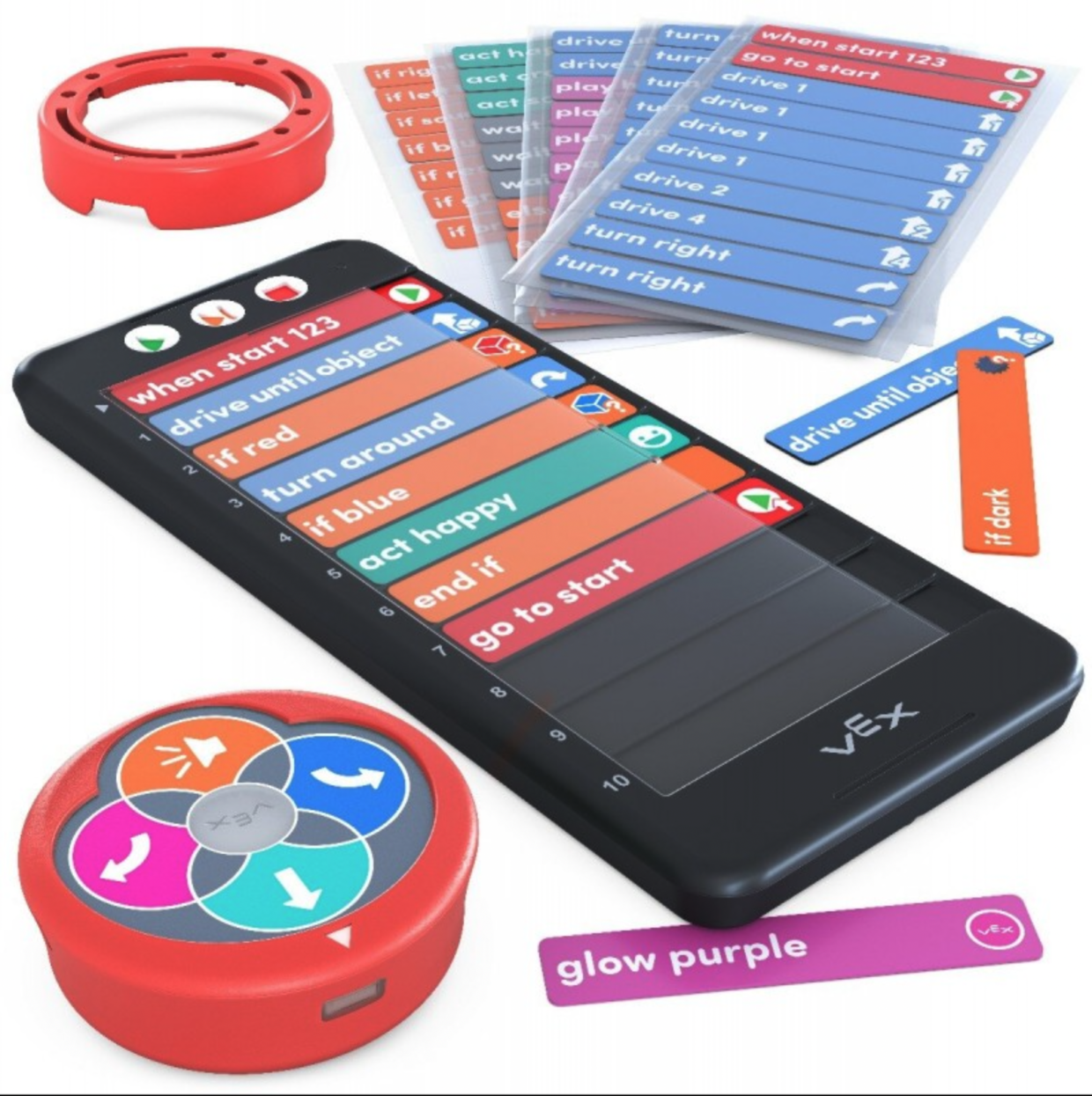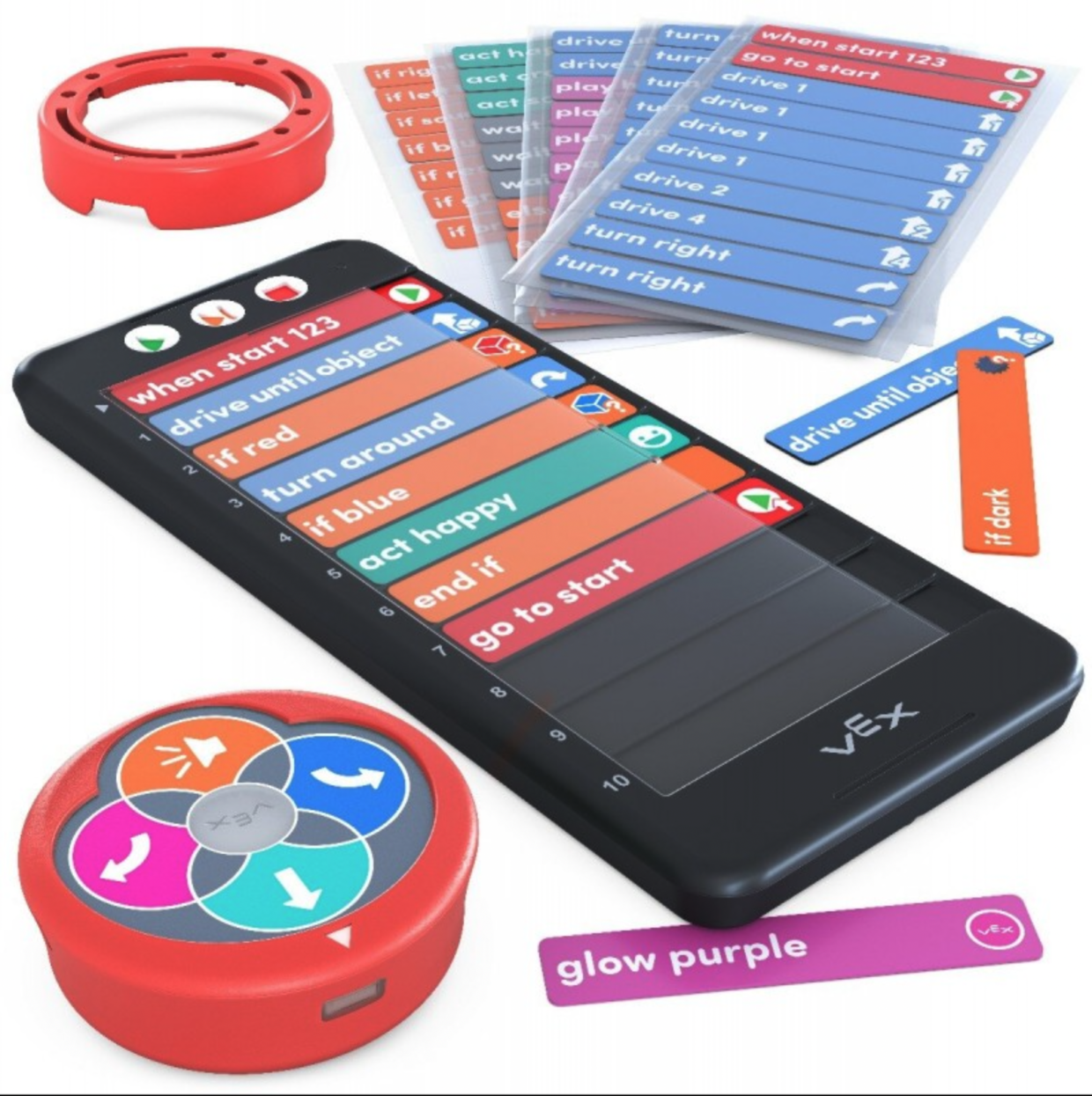 VEX 123 is an interactive, programmable robot that takes STEM, Computer Science and Computational Thinking off of the screen and brings them to life for Preschool and Primary School students (ages 4-7).
Coding Three Ways
The 123 Robot can be programmed in three uniquely engaging ways:
Create sequences using the touch-sensitive buttons on the Robot.
Insert physical coding cards on the revolutionary VEX Coder, to download programs wirelessly to the Robot – no screens needed!
Unlock the full power of your 123 Robot with VEXcode 123, available for iPads, Android Tablets, and Chromebook devices.
Teacher Resources
Teacher Support materials include Getting Started Guide and Implementation Guide, Lesson Plans and Activities. VEX STEM Labs are cross curriculum lesson plans on language arts, math, coding and engineering that promote collaboration and exploratory learning.